Solidarity and Partnership
Development service – working together to build a cohesive global society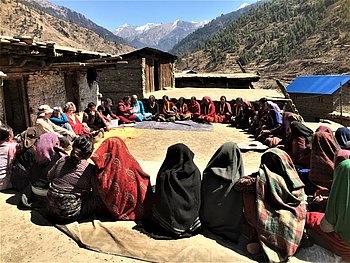 People have been sent under the Development Workers Act for half a century. During this time, the world has changed rapidly. In order for development service to continue to have an impact in the future, it must be constantly adapted to new circumstances.
Solidarity continues to be a central reference point of development service, closely linked to the idea of equal partnership and directly implemented in the individual commitment of the professionals.
Read more about this in the AKLHÜ dossier in cooperation with the Weltsichten editorial team "It's all about the people - the strength of personnel cooperation" (1-2020).