Transferring knowledge as a country analysis tutor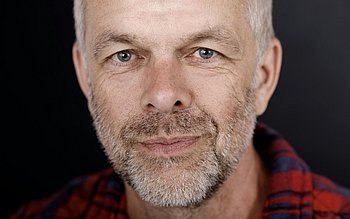 Rainer Tigges
A few years after returning from Chad – where my wife and I, as development professionals, advised a self-help initiative – we invited a Chadian colleague to spend a year in Germany. At this time the Academy for International Cooperation (AIZ) in Bad Honnef asked whether I could jump in as a tutor for "a country analysis of Chad". Country analyses are AIZ courses aimed at people who want up-to-date, succinct, and comprehensive information about the country they are going to, before they leave. The focus is on the political, economic, cultural, and social dimensions of the country concerned.
A friend from Chad, from whom we had learned so much during our time in her country, motivated me to do a good country analysis of her home country. One week later I was sitting with a pile of books, calebasses, traditional bridal jewellery, and my big boubou, a robe worn by men in West Africa, and my first participant, so that we could find out about Chad together.
One of the prerequisites for a good country analysis is that the participants reflect on their decision to go out to the country and are open to a lot of new experiences. A country is not only defined by its customs. Nevertheless, it is precisely the "small" cultural and culinary peculiarities which serve as an important way to connect with the people. My intention is, on the one hand, to inspire participants about the country, and, on the other hand, to present the challenges realistically.
At the beginning of one of the courses, a future ambassador asked me not to tell him anything which he could find out about in books. Above all, he wanted to hear my perspective. But it is important to me not only to present my own perceptions, but also to have people from Chad speak and tell their stories. This can now be done from Bad Honnef using a variety of media and Skype conversations with local people. And I have discovered, through conversation with a successor in my project in Chad, how differently one can see and experience the same country. He was primarily aware of the deprivation and all the problems, whereas I experienced so much that was fascinating and enriching. He didn't like the millet beer and that was that.
The country analysis courses usually last three days. Because of the broad ranging programme, this is a challenge both for the participants and for the tutor. This is why I have thought a lot about using a wide variety of methods to make my tutorials as authentic and interesting as possible. Modern means of communication now make it possible to keep up-to-date on a daily basis. And nowadays my participants have to actively acquire a large proportion of their knowledge of the country themselves – with support from me. So we practise evaluating safety and security guidelines during a phone call with the embassy in Chad, for example.
The observation of so-called fragile states such as Chad especially requires cooperation with the tutors for neighbouring countries in order to ensure cross-border analysis and assessment of the situation in the region as a whole. Not least because of this, the AIZ sets up meetings of tutors and thereby supports sharing on current topics and on issues of methodology.
Although country analysis can be challenging in terms of methodology, analysis, and research, it is always the people who are at the forefront of my mind. And the beauty of it is that, after each tutorial, I know a little more about Chad myself.
Rainer Tigges lived in Chad from 1995 to 1997 (published in transfer volume 1/2017)