ConnectED
Network for all development workers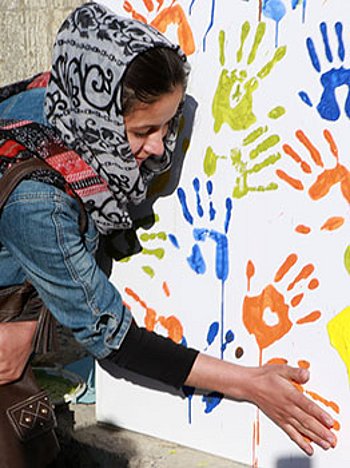 ConnectED is a new network for all development workers, past and present. We have created this portal to help you make contacts and discuss the issues that are important to you. These could be matters relating to your work or questions about going away and coming back. Do you want to find someone with similar experiences who lives in your area? Are you looking for tips on returning home with your family? Do you want to know how other returnees have set about starting their own business? Or are you wanting to stay involved in development and peace promotion after your return and are looking for like-minded people and points of contact?
The success of ConnectED depends on you. Sign up, get involved, and help to make the network exciting, dynamic and sustainable. Send us your comments and ideas.
Data security: all personal data is protected in line with legal requirements. Please see our data protection policy.
Please note that login details for our previous website (foerderungswerk.de) are no longer valid.
You can register if you are a current or returned development worker or Civil Peace Service expert with a contract governed by the Development Workers Act (EhfG). AGdD will check whether your registration is valid.